Suzuki eVX concept
Deliveries of the Suzuki eVX concept will begin in 2025 - Suzuki introduced the eVX idea at the 2023 Auto Expo in New Delhi, along with a brief and uninformative press release posted on the business' website. A commercial version of the compact crossover known as the eVX is expected to arrive in 2025.
The Japanese automaker is one of the few legacy automakers that still doesn't offer a completely electric vehicle in its line-up and is a bit late to the party. And it appears that brand supporters would need to wait a few more years for that.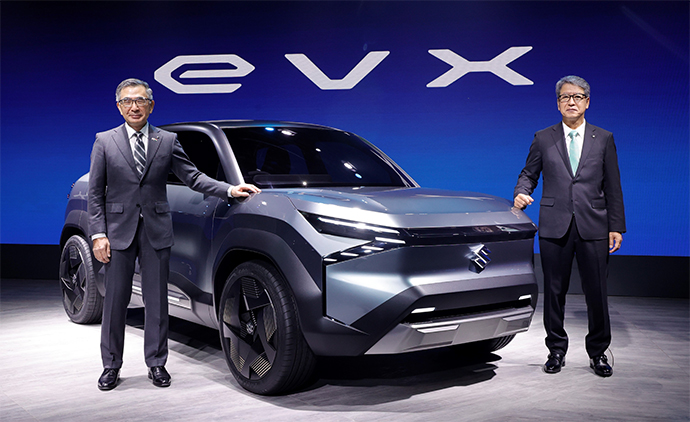 Suzuki doesn't disclose many technical details regarding the eVX other than the fact that it is larger than the Vitara, has all-wheel drive, and has a battery with a capacity close to 60 kWh and a range of roughly 550 km. However, the MIDC in India, which tends to be more pessimistic, calculated that.
The eVX's design conveys an off-road-capable attitude with its sharp, aggressive lines. However, there is still a long way to go until Suzuki really begins making a vehicle based on the eVX, so certain aspects could change.
Suzuki added that it is working on a project with Canadian company Inmotive to enable two-speed gearbox for electric vehicles. It will be implemented in upcoming Suzuki vehicles and will ultimately increase economy and range.